Gift-a-Garment Package!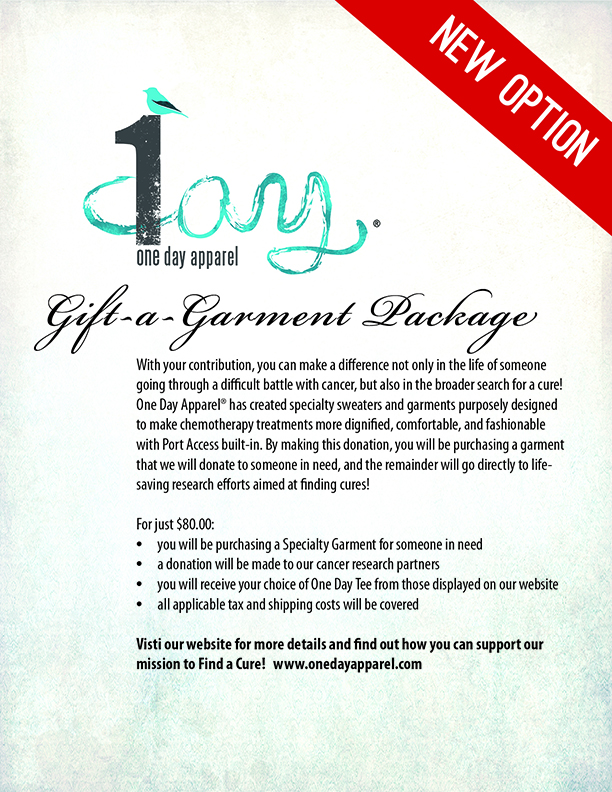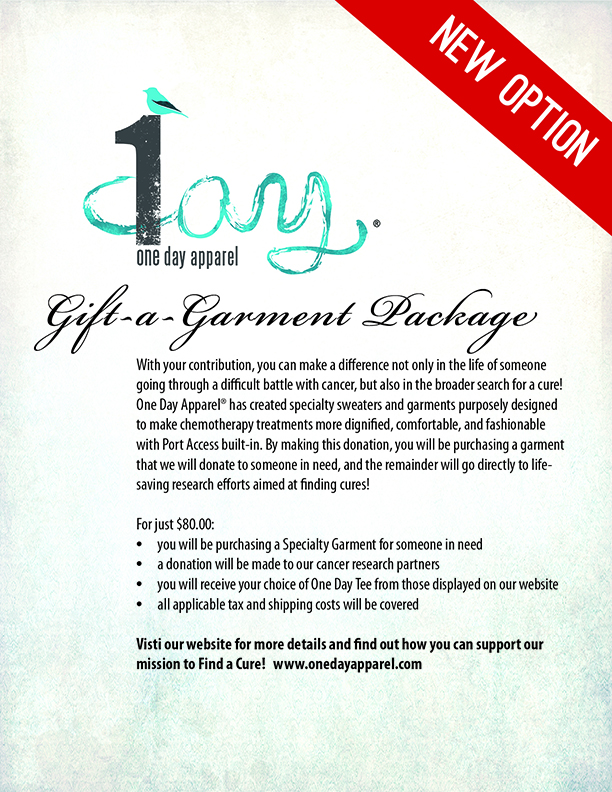 Gift-a-Garment Package!
Your purchase will make an immediate impact not only in the life of someone going through a difficult battle with cancer, but also in the broader search for a cure! One Day Apparel® has created specialty sweaters and garments purposely designed to make chemotherapy treatments more dignified, comfortable, and fashionable with Port Access built-in. By purchasing this package, you will be purchasing a specialty garment that we will donate to someone in need, you will receive a One Day Tee as displayed in our shop, and the remainder will go directly to life-saving research efforts aimed at finding cures!
Everything included is as follows:
you are purchasing a Specialty Garment for someone in need
a donation will be made to our cancer research partners
you will receive your choice of One Day Tee from those displayed on our website
all applicable tax and shipping costs will be covered
Address information for receiving your choice of our One Day Tees will be handled as part of the checkout process. Thank you so much for your support!